Adding your own images or videos to rubrics
Posted on
When browsing the repertory you can now add your own images or videos to any rubric in any repertory. To add your own media file(s) select the rubric you wish to use and then either:

Right click the mouse on the rubric (Windows) / Ctrl + Click (Mac). On the small menu that will be displayed you can select media and then whichever option is relevant.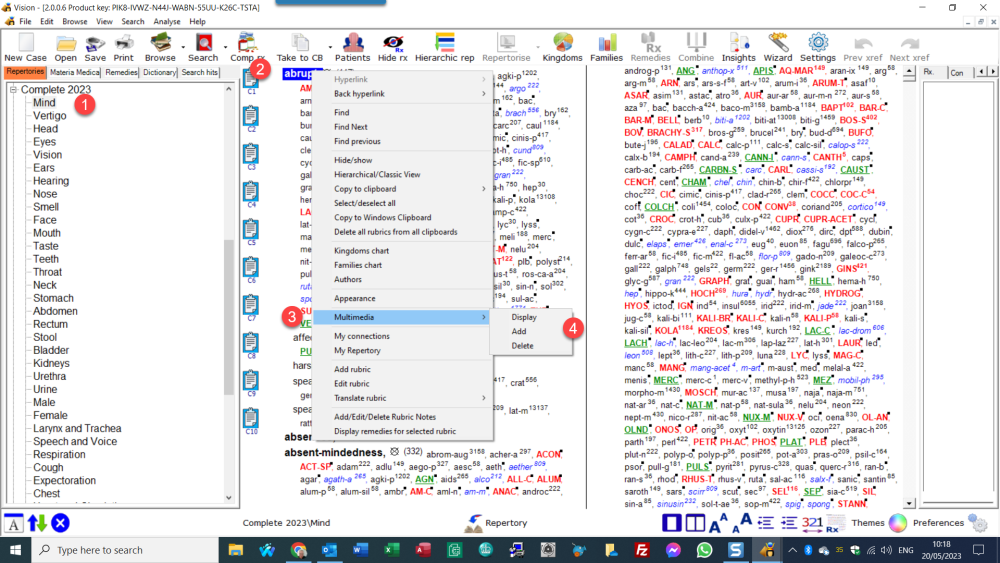 When adding you can select any media file in a common format (e.g. JPG, PNG, MP3 or MP4 etc). After adding a media file then the next time you are borwsing the repertory a blue microphone symbol will be displayed next to the rubric to alert you to the presence of a media file.

You could use this feature to explain a clinical rubric with either a photo or video for future reference. Or you could add a media file which might be a video of a case in which this rubric was a prominant feature...and so on.