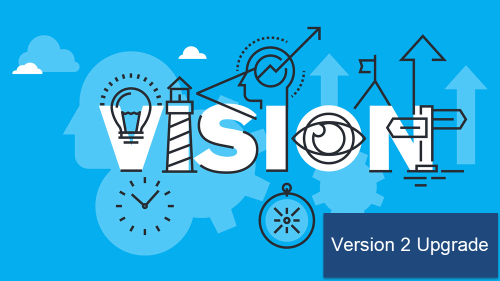 Vision v2 for Windows - upgrade
Vision version 2 - upgrade from Vision version 1
Vision version 2 is currently available for Windows only.

Includes:
Download link
Product Key with 1 activation
All books you currently run with Vision v1
Books you are currently using will carry forward into Vision version 2. New resources are available for purchase for your Vision system (see below). 2020 editions of Complete Repertory and QRep are only available with Vision v2.

You will need to download and install this product. On receipt of your order we will upgrade your Vision Product key (if you already have one) from version 1 to version 2 or we will email you a new Product Key if you are converting from using a dongle. (Vision version 2 will not run with a dongle)

Vision v2 is a large download (approx 2GB) so, should you wish to have a copy of Vision on USB memory stick, you can purchase one below.

This product requires internet access to activate and then occasional internet access to verify license validity.
(Code: Vision05)