Download Vision version 1 for macOS
Please check which version of MacOS you are running and click below to download the correct version:
For Sierra, High Sierra and Mojave click here
For Catalina, click here to download Vision for macOS.
MacVision version 1 runs on the Sierra, High Sierra, Mojave and Catalina versions of macOS. It does not run any other version and will never run on versions released before Sierra.
You can see the progress of the download by looking at the dock on your Mac screen or by looking in the download area of the internet browser you are using to access this page. Please note that this is a large download and can take up to 1 to 1.5 hours to complete.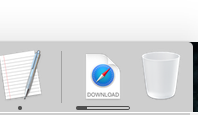 Once the download is complete you need to install Vision onto your Mac. For those of you used to downloading and installing software on your Mac here is a summary of the steps involved:

Open the downloaded DMG file

Drag Vision into your Applications folder
Eject the DMG file
Open your Applications folder and start Vision
Here is a step by step guide for those who prefer visual instructions:
Step 1
Open your Download folder and locate the Vision DMG file. Do this by opening Finder, clicking Go and clicking Downloads.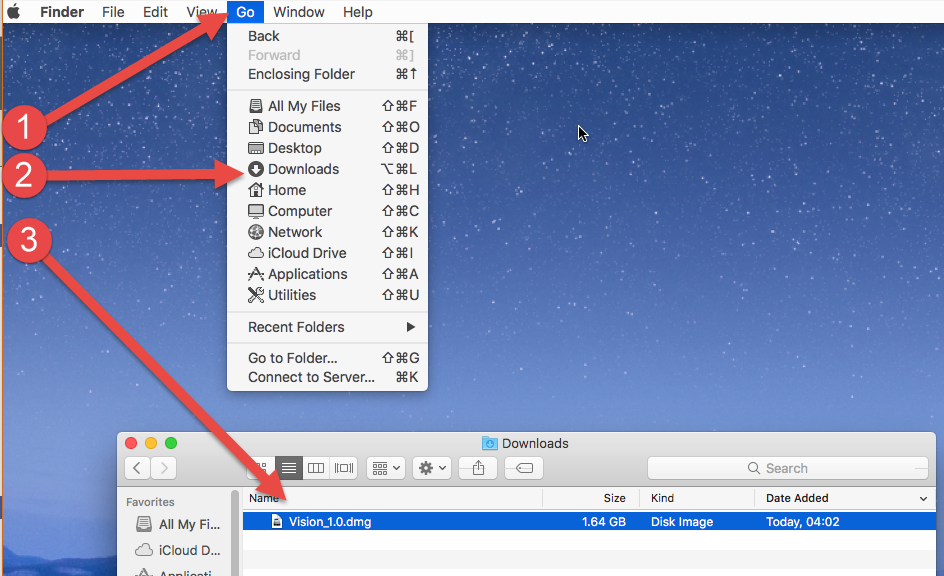 Step 2
Double click the DMG file that is inside the Downloads folder and it will be expanded onto your desktop.

Step 3
Double click the Vision DMG icon that is now on your desktop and the installation screen will be displayed.

Simply drag from left to right to install Vision into your Applications folder.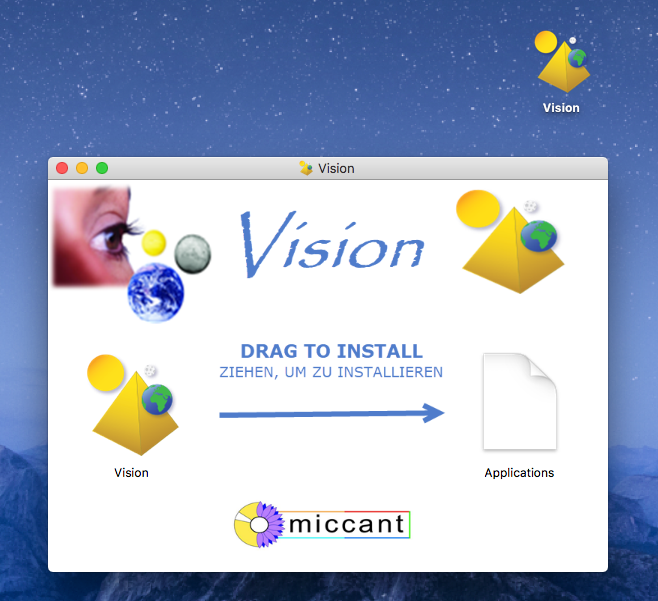 Step 4
Installation is now complete. So please remove (eject) the DMG file from your desktop. Do this by opening Finder, clicking File and then click Eject Vision.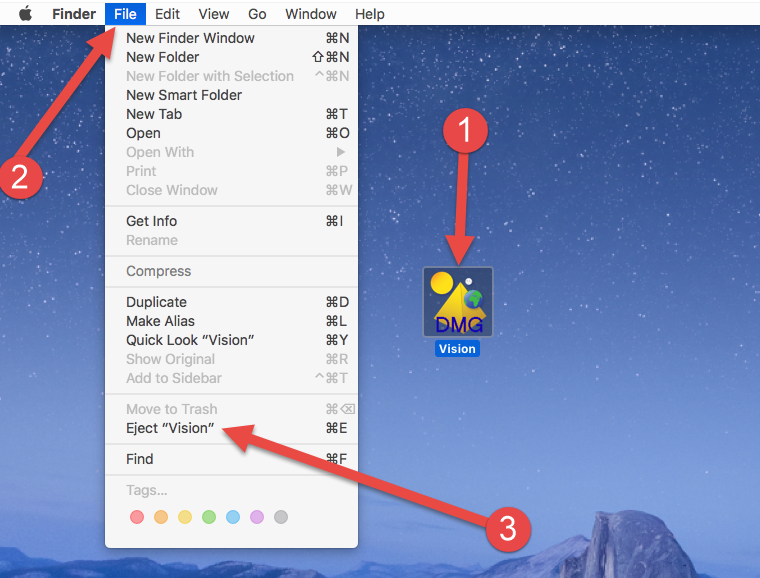 Step 5
Now it is time to start Vision! Open your Applications folder and double click the Vision icon to get started.
The first time you run Vision your Mac will perform security checks to make sure your download and installation is valid. When your Mac informs you that Vision is a downloaded file please click Open to give your permission.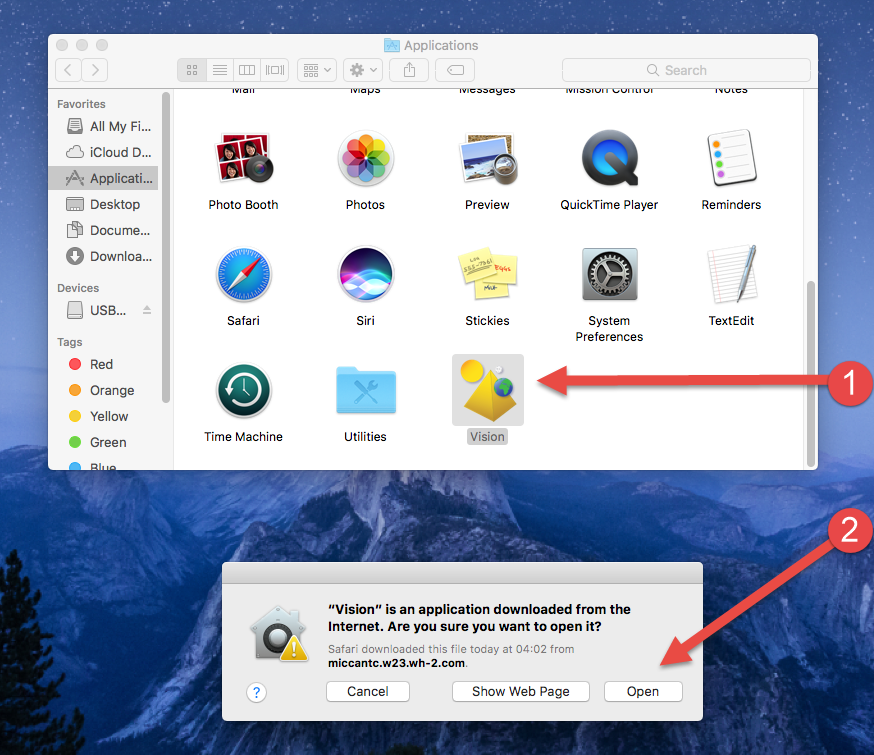 Vision will then start - the first time you start Vision it will take a little while to setup all the files and put everything in the right place on your Mac.
But you will soon see the Vision icon bouncing up and down on the dock to show you it is loading!