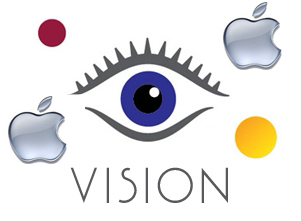 Vision for macOS
Vision for Macs
Vision software for macOS. (Note : this product is only for the English language edition of Vision)

Includes a lifetime license for the following:

Combined Repertory (derived from Kent's Repertory with additions from the same sources used in the Synthetic Repertory plus curated additions from reliable modern authors such as Vithoulkas, Sherr, Sankaran, Norland, Grey etc etc)
These Classical Repertories are also provided:
Boericke Pocket Book
Boger General Analysis
Boenninghausen Repertory
Phatak Repertory
Clarke's Repertory
No materia medica is provided as default with this product. Please add any materia medica libraries to your order if required
Notes:
Versions of MacVision are available for macOS versions : Sierra, High Sierra, Mojave and Catalina (i.e.versions released by Apple since 2015) - older versions of macOS cannot be used to run Vision for Mac.

For clarity : this software does not run on iPads or iPhones (IOS) - only full Mac notebooks and desktops

This product requires internet access to activate and then occasional internet access to verify license validity.

On receipt of your order we will permanently activate your Vision Product key (if you already have one) or email you a new Product Key. You will already have downloaded and installed Vision or you will do so.

A USB stick can be used to install Vision on Mac if you do not wish to download. Should you wish to have Vision on USB memory stick you can purchase below.

Additional repertories may be added to your order. Please also see below.
(Code: Vision02)