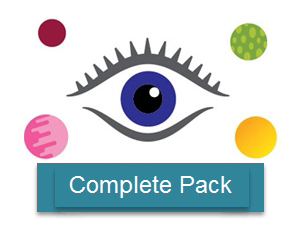 Vision with Complete
Vision Complete Pack : Complete Repertory, Combined Repertory and other Classic Repertories
The full Vision software system including these repertories:
Complete Repertory

This product includes a 'lifetime license' of Complete. A lifetime license means you never have to pay again to use Complete. No monthly or annual fees are due.
This package also includes:

Combined Repertory
Derived from Kent's Repertory with additions from the same sources used in the Synthetic Repertory plus additions from reliable modern authors such as Vithoulkas, Sherr, Sankaran, Norland, Grey etc etc.

This is an ideal repertory when you want to combine the classic repertory style of Kent with Hahnemanian recent provings.
Classical Repertories:
Boericke Pocket Book
Boger General Analysis
Boenninghausen Repertory
Phatak Repertory
Clarke's Repertory
No materia medica are provided with this product. Should you wish to add materia medica books to your order please see the options featured at the bottom of this page.

This product is a download-only product. No shipping is required.
(Vision01/Vision 02 199, Comp14 200)