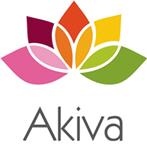 Akiva 3 for 2 Offer. Buy 2 copies get a 3rd free!
Akiva - The Homeopathic Advisor. Electronic download. Contains detailed homeopathic consultation for 70 conditions using over 100 homeopathic remedies.
Akiva software with 70 conditions and a database over 100 remedies.

Provides a detailed question and answer consultation allowing you to determine the precise single homeopathic remedy you or your family member needs.
Pay for 2 copies and receive a 3rd absolutely free. Akiva is provided by electronic download. Akiva can run on Windows and Mac OSX.
An ideal gift !