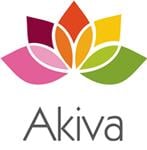 Akiva - special offer - 20% discount
Akiva - 20% off
Akiva v2 software with 70 conditions and over 100 remedies in the database. Use a detailed question and answer consultation to allow you to determine the precise single homeopathic remedy you or your family member needs.
For any Windows PC or Mac computer (not iPad or iPhone).
Notes
This is the English language version of Akiva and cannot be used to purchase a German language version of Akiva.

Akiva must be downloaded using the details we will email to you on receipt of your order. No physical goods are shipped.
We will supply you with 1 Product key by email. This will license 1 computer only. If you wish to run Akiva on more than 1 computer you must purchase additional licenses

Product Code : Akiva02